Guide to buying a flat seems to be a well searched term in Google nowadays. The main reason behind this is the huge number of options you have and the confusion arising out of that.
Buying a house is one of the most important decisions in life. It is something that you will live in and grow old in. It is a big investment, so it's important to do your research before you make any decisions.
You should start by figuring out what you can afford and what kind of property you are looking for. If you are looking for a flat, there are many different options to choose from, such as buying an apartment or buying a house with an existing mortgage. You should also consider how much space you need, where the property is located, and whether it has any parking spaces or gardens.
Guide to buying a flat: Location and Price
Finding the perfect location can be a difficult task. It is important to take into account many factors such as the cost of living, climate, proximity to work and family, and more. If you are not sure where to start your search, here are some tips for finding the perfect location.
1) Find out what you want in a city:
– What is your budget?
– What type of climate do you prefer?
– Do you want to live close to work or family?
– What kind of activities do you enjoy doing on your free time?
2) Research:
– Search for areas that meet your criteria.
– Read articles about cities from major online portals as well as from printed publications.
Layout and Size of apartment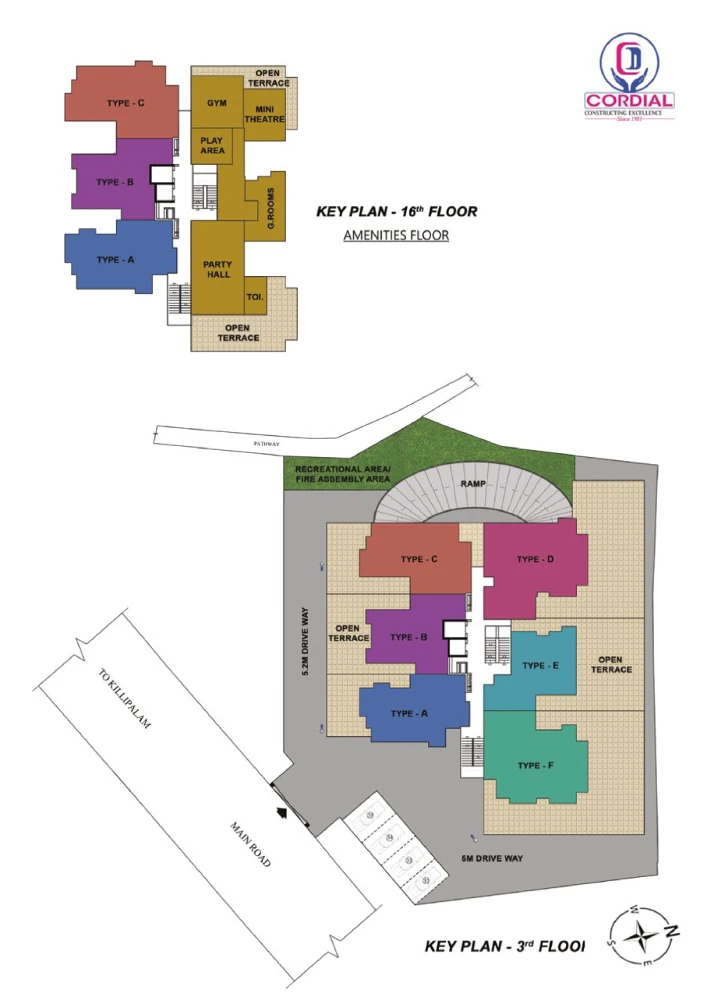 Apartments in Trivandrum come in different shapes and sizes. The layout of an apartment will depend on the type of flat and what the purpose of the flat is. There are a few types of apartments that are popular in India. They are 1 BHK, 2 BHK, 3 BHK, and 4 BHK flats.
1 BHK flats: These flats have only one bedroom and one bathroom with a kitchenette or small kitchen. They usually do not have more than two rooms but some can be found with three rooms. This type of flat is ideal for single people or couples who do not require many rooms or a lot of space to live comfortably.
2 BHK flats: These flats have two bedrooms and two bathrooms with a kitchenette or small kitchen. They usually do not have more than 1,000 square feet of space and many have parking spaces.
3 BHK flats for more space if you have more members in the family. The size of the house is not the only factor to be considered. You have to look at the number of members in your family, their age, gender, and also tell us about your lifestyle options. If you are a couple with no children or pets then a 2 BHK apartment could be more than enough for you. But if you are a family with young children and grand parents, then 3 BHK flats would be the best option.
Security features of an apartment is very important
The first thing to consider is your location. If you live in a high crime area, it might be worth getting a doorman or a concierge service. If you live in an area where there are more break-ins than burglaries, then this is not as important.
The second thing to consider is your building's layout. Is there an elevator? How many stairs do you have to climb? Is the entrance secure? These are all questions that might need to be addressed with your landlord or property manager.
The third thing to consider is how much floor space you have and what kind of apartment it is (e.g., studio, one-bedroom, two bedroom etc).
Nearby conveniences are crucial
People want to live in a place that has what they need nearby. They want to be able to walk or bike to their grocery store, coffee shop, and other conveniences.
We should always take into consideration the distance from the city center and educational institutions when looking for a place to live. It is important to know how far away you are from these places.
Conclusion: Guide to Buying a Flat
You should go through the property website to find a flat that suits your needs. If you have a specific budget in mind, you can set it in the search engine and only see properties within your price range.
If you are looking for something in a specific location, you can use the map on the property website to find properties near where you want to live.
If there are any specific features that are important to you, such as parking or storage space, then make sure to include them in the search criteria.
Trust you will might have got a first hand guide to buying a flat. Visit our website for more valuable inputs to make your house a happy home.